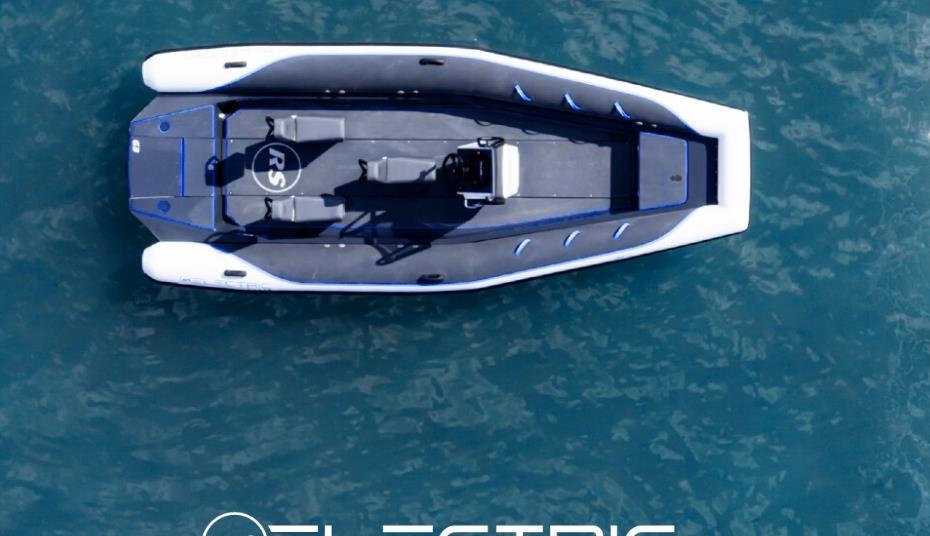 RS Electric Boats partners with Cheetah Marine International to develop a new generation of electric workboats | Sponsored
Content from our business partners
The collaboration brings together two well-established UK companies with extensive expertise in boat building and design. By combining Cheetah Marine's deep understanding of workboat requirements such as stability, spacious working deck space, beaching and handling rough seas, with RS Electric Boats' knowledge of lightweight materials, efficient hull form and electric-specific boat designthe partnership will accelerate a proliferation of commercial electric vessels in the market over the next few years.
With hands-on operational knowledge and experience, both companies understand that transitioning from conventionally fueled marine propulsion to clean electric/hydrogen power is a significant step, both financially and logistically. Additionally, current electric/hydrogen propulsion technology cannot yet provide some customers with the operational performance required to fulfill their business mission; long range at high speed, for example.
To solve this problem, the companies have developed a hull that can be converted from a conventional fossil fuel boat to an electric boat with relative ease. The weight of a traditional Cheetah catamaran, which offers excellent stability and inclement weather capabilities, has been reduced by 30% without compromising strength and integrity. The design also includes modular fuel tanks that can be replaced with batteries and a steering system compatible with conventional and electric propulsion motors.
This innovative approach allows organizations to plan for zero-emissions operations in the future without compromising current performance. Additionally, these EV-ready commercial vessels offer operational and economic benefits such as reduced fuel consumption. The duo are also showcasing Hydrated Vegetable Oil (HVO) power solutions and battery rental options to encourage people to switch to more environmentally friendly marine propulsion solutions.
"Cheetah Marine has created a brilliant community and exceptional boat lineup over the past 30 years. RS electric boats is very excited to work with the team to develop the next generation of zero emission boats and bring real change to our industry.
Jon Partridge, CEO – RS Commercial
"Here has marine cheetah, we have a passion for hull efficiency and future zero-emission propulsion. Combining this with the knowledge and capabilities of RS Electric Boats will help us develop planet friendly technology for the marine environment.
Sean Strevens (FRINA), Founder, Cheetah Marine
RS Electric Boats and Cheetah Marine will be exhibiting side by side at Work at sea, June 21-23, 2022. The revolutionary Pulse 63 electric RIB will be visible on the water for the duration of the event. Please contact RS Electric Boats for make an appointment.