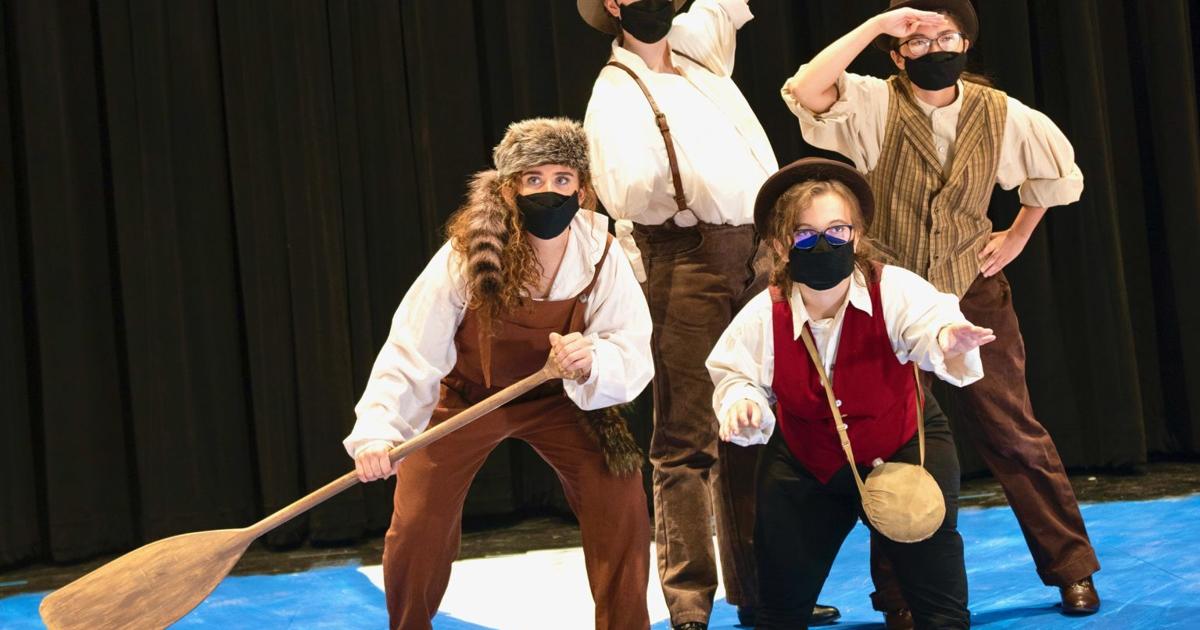 ETSU Theater And Dance opens the season with 'Men On Boats' | ACCENT
JOHNSON CITY — New comedy "Men on Boats" will make its regional premiere this month as East Tennessee State University's theater and dance department kicks off its 2021-22 season.
Written by Jaclyn Backhaus, "Men on Boats" will be presented November 18-20 at 7:30 p.m. and Sunday, November 21 at 2 p.m. at the Bert C. Bach Theater at the Martin Center for the Arts. The production will be the first performance presented in the new Bach Theatre.
Set in the Grand Canyon, 'Men on Boats' recreates the infamous 1869 expedition in which 10 explorers who, as part of the Powell Geographic Expedition led by John Wesley Powell, set out to chart the course of Colorado rivers and Green through the "Grand Canyon.
Much of "Men on Boats" is based on true accounts of the expedition constructed from Powell's diaries. And although the title of the series suggests otherwise, the entire cast is made up of women and non-binary actors, which is a playwright requirement for any production played, a statement said.
The ETSU cast will include Emily Austin, Tatijhana Campbell, Tarrin Chambers, Hana Goss, Samantha Grimmett, Elaina Harbin, Sarah Hill, Kyla Jernigan, Kailey Kyle, Chaney Phillips, Kylie Royce-Adams, Hannah Smith, Savannah Spangler, Billie Williams and Rebecca Williams.
ETSU faculty member Cara Harker directs "Men on Boats." The creative and design team includes Emma-Rae Carson (stage manager), Jonathon Taylor (scenic designer), Zach Olsen (technical director), Melissa Shafer (lighting and sound designer), Sarah Slagle (creator of costumes), Beth Skinner (supervising costume store) and Caroline Daniels (assistant lighting designer).
Members of the production team are Kailey Kyle (assistant stage manager), Abigail Arnett and Ian Shockley (bridge crew), Olivia Knowling and Luke Tompson (wardrobe crew), Kallie Jenkins (light board operator) and Seth Buckles (sound card operator).
"Men on Boats" is presented by special arrangement with Dramatists Play Service, Inc., New York. Playwrights Horizons, Inc. and Clubbed Thumb produced "Men on Boats" in New York in 2016. The show was originally developed and produced by Clubbed Thumb in 2015.
This show contains strong language. Tickets are $5 for students, faculty, and staff (with ID) and $10 for general admission. A live stream of "Men on Boats" will be available during the Nov. 19 performance at 7:30 p.m., according to the release. For those purchasing tickets for the streaming performance, prices are $7.95 for students, faculty, and staff and $13.95 for general admission.