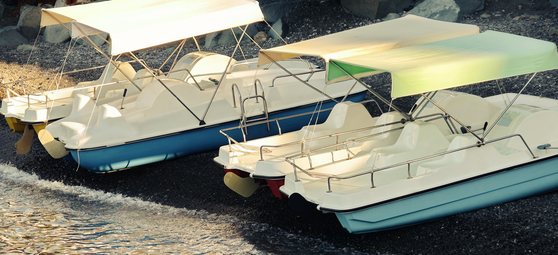 Electric Pontoon Boat Factory to add 100 jobs in West Virginia
Welcome to Thomas Insights – every day we post the latest news and analysis to keep our readers up to date with what's happening in the industry. Sign up here to get the day's top stories straight to your inbox.
A Seattle electric boat maker plans to build its next model pontoon boat on the site of a former steel mill in West Virginia, state and company officials have announced.
Pure Watercraft has selected an 80,000 square foot facility in Beech Bottom, West Virginia to manufacture the Pure Pontoon Boat, an electric vessel currently under development with General Motors. The automaker acquired a 25% stake in Pure last year. The $5 million project is expected to create more than 100 jobs in northern West Virginia by the end of 2025. Company executives hope to begin building boats and fulfilling customer orders early next year.
Pure Founder and CEO Andy Rebele credited state officials and "their ability to make decisions quickly to support our plans" for the company's move to West Virginia.
Pure, founded in 2011, has developed an electric outboard propulsion system – powered by a lithium-ion battery – that can be installed in any existing gas-powered boat with a 25 to 50 horsepower outboard motor. It also sells its own electric boats directly to consumers.
Beech Bottom Industrial Park occupies land along the Ohio River that was redeveloped after the Wheeling Corrugating Steel Mill closed.
Image Credit: AVN Photo Lab / Shutterstock.com
3D printing could take aviation to new heights
Next story »
More trade and industry